Picture a $2-billion residential complex defined by undreamed-of luxury. Wrap it in exquisite botanical garden-like beauty and place it in the heart of Los Angeles, next to the hotel where stars gather for the Golden Globe. When you visualize a place like One Beverly Hills: you better make it unforgettable.
Use: Mixed-use urban resort
Program: 340 units
Location: Beverly Hills, California
Architect: Foster + Partners
Agency: Cain International
Visualizations by: TMRW
"In its beginnings, Beverly Hills was agricultural flat land — a green oasis that fed a growing urbanity. A century later, we have seized on this inspiration to create an organic architecture that merges with landscape."
— Foster & Partners
"When multi-billion-dollar investments are on the line, high-end renderings have become standard already in the design phase. It's up to the visuals to secure the approval of neighbors, investors and decision-makers."

— Mattias Henningsson-Jönsson, Founder and Global Director at TMRW
The ultimate living experience
Get a glimpse of One Beverly Hills: this highly anticipated 17.5-acre campus set out to redefine luxury living in Los Angeles. Upon completion in 2027, its residents will expect a unique living experience surrounded by breathtaking natural beauty and amenities available to the lucky few.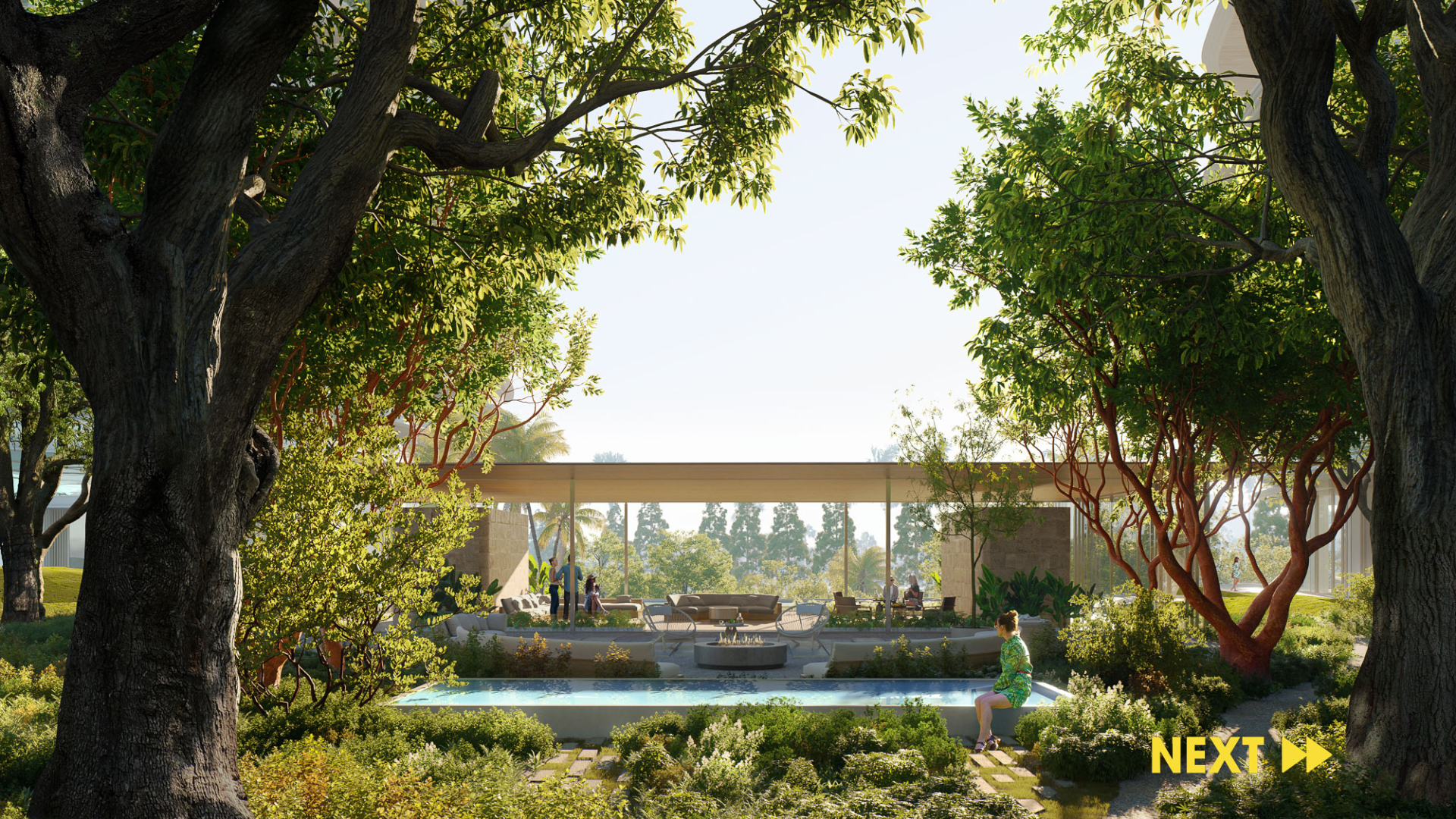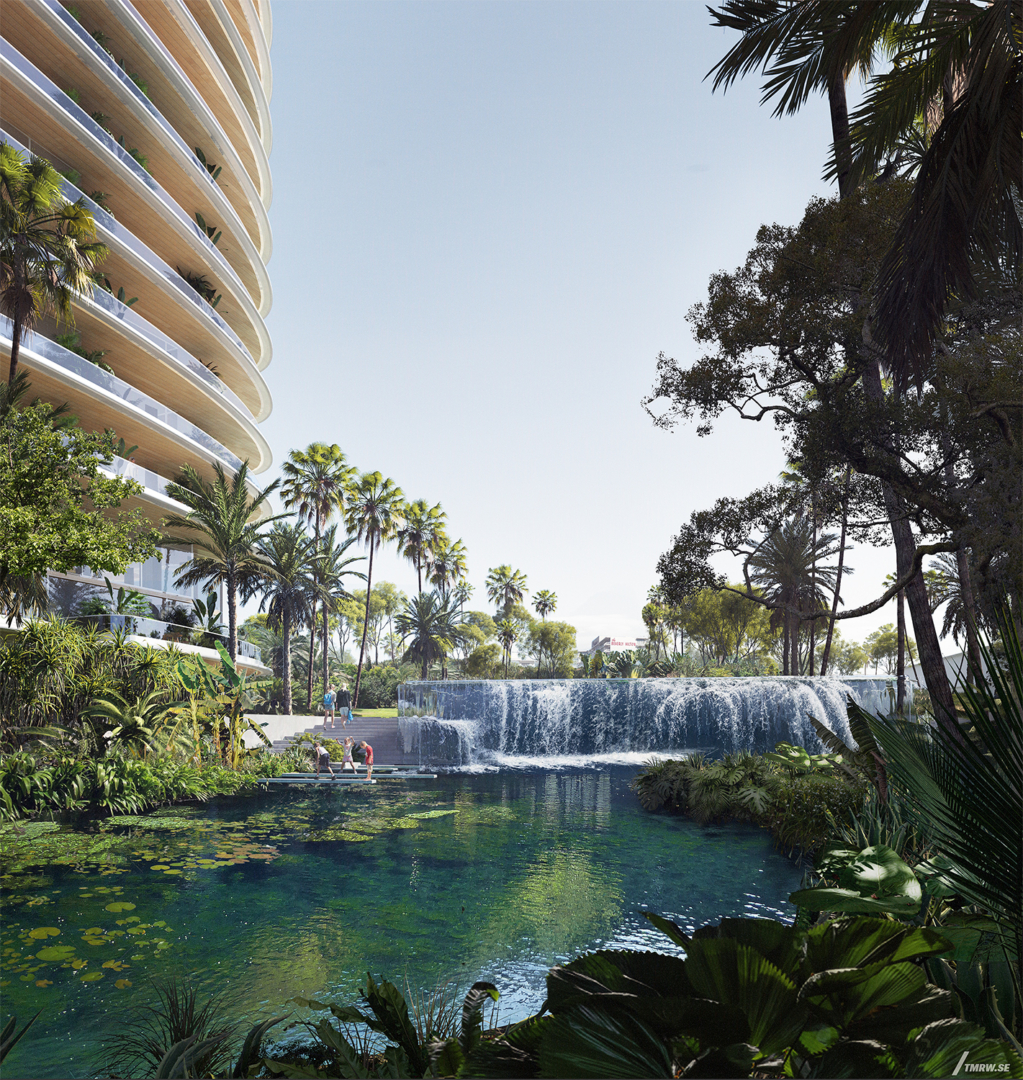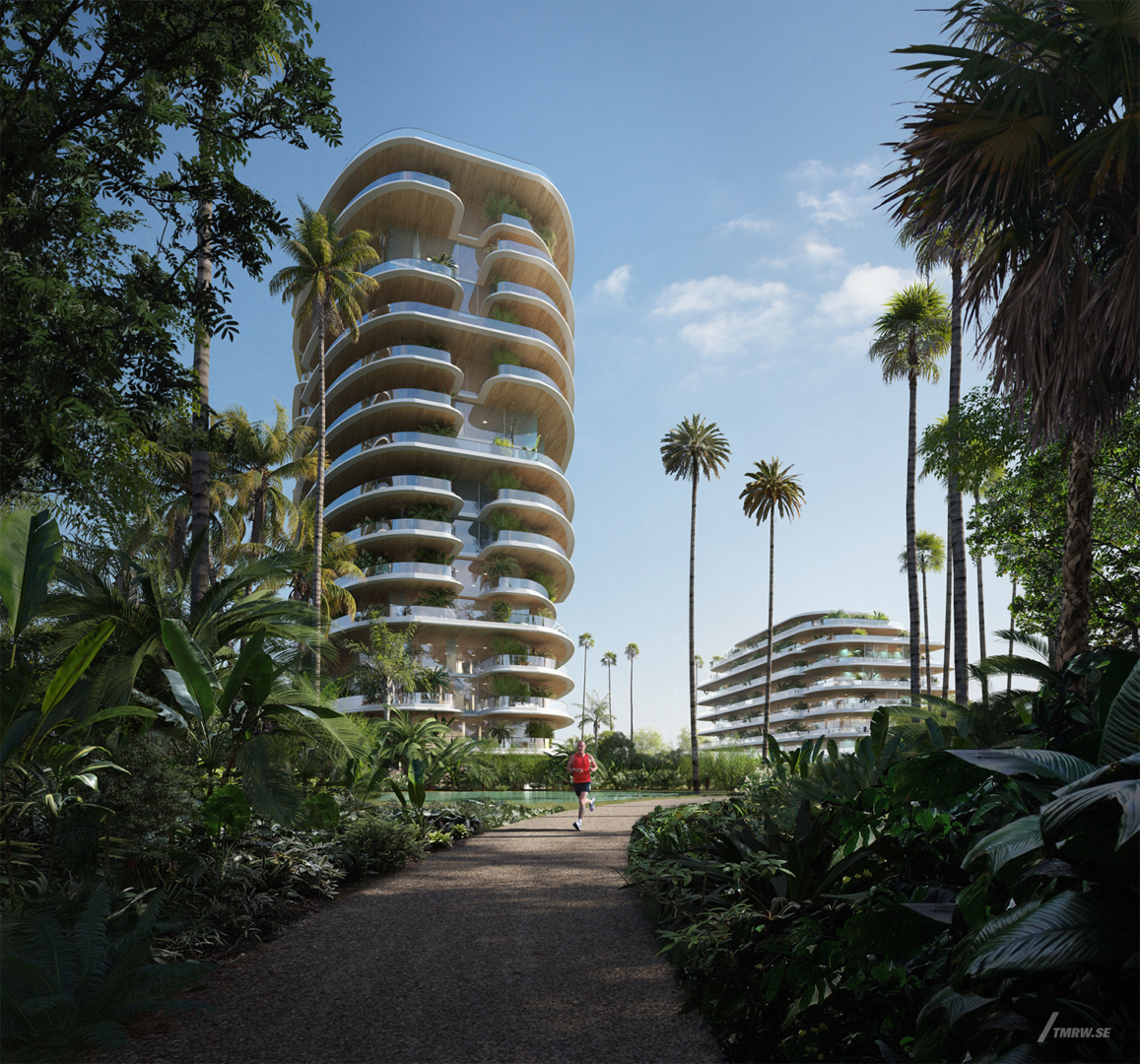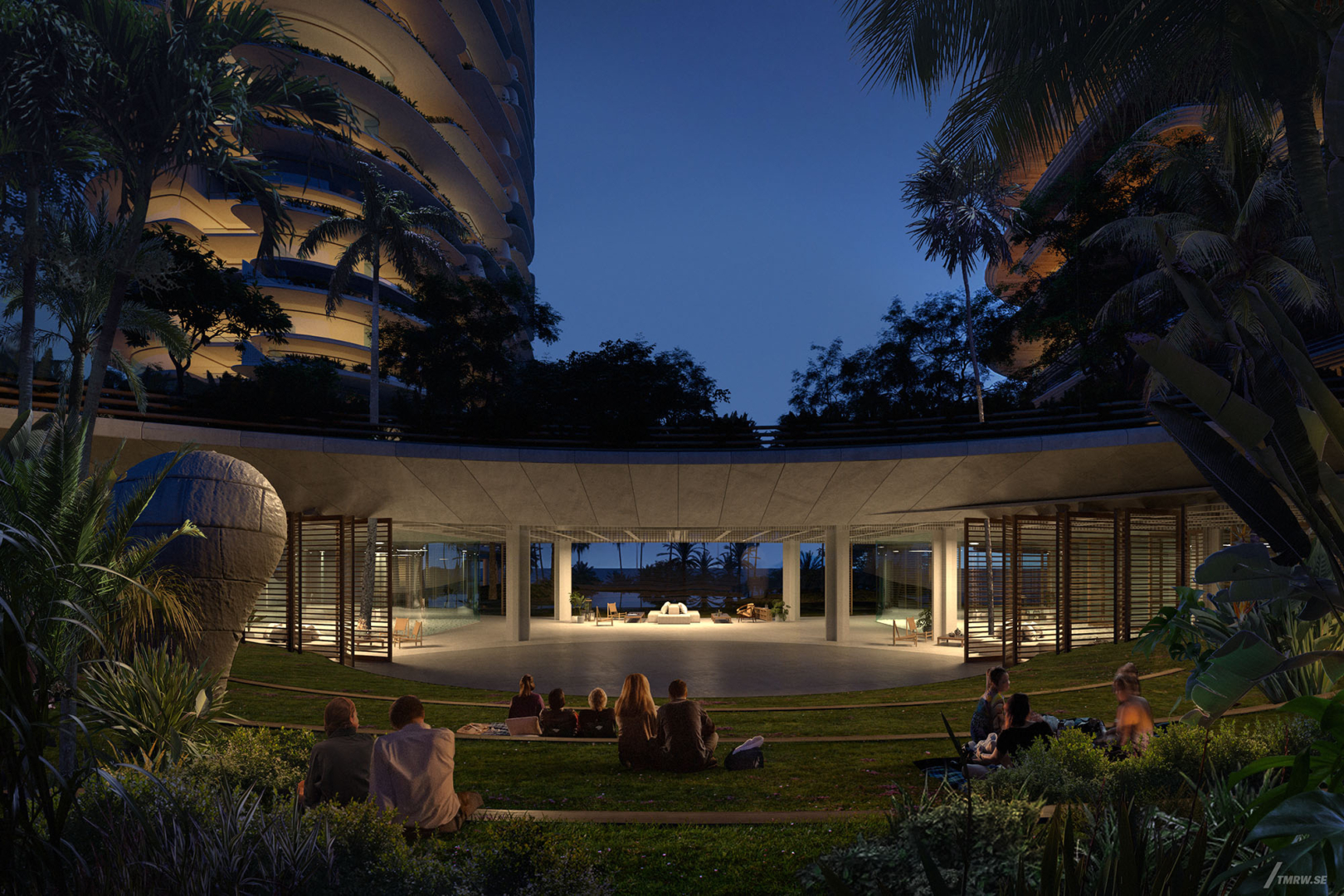 The research phase
Convincing a target audience with the highest expectations and means to live wherever they like takes an in-depth understanding of culture and context. The visualization team left no stone unturned to bring the vision to life.
Good ideas deserve outstanding visualizations