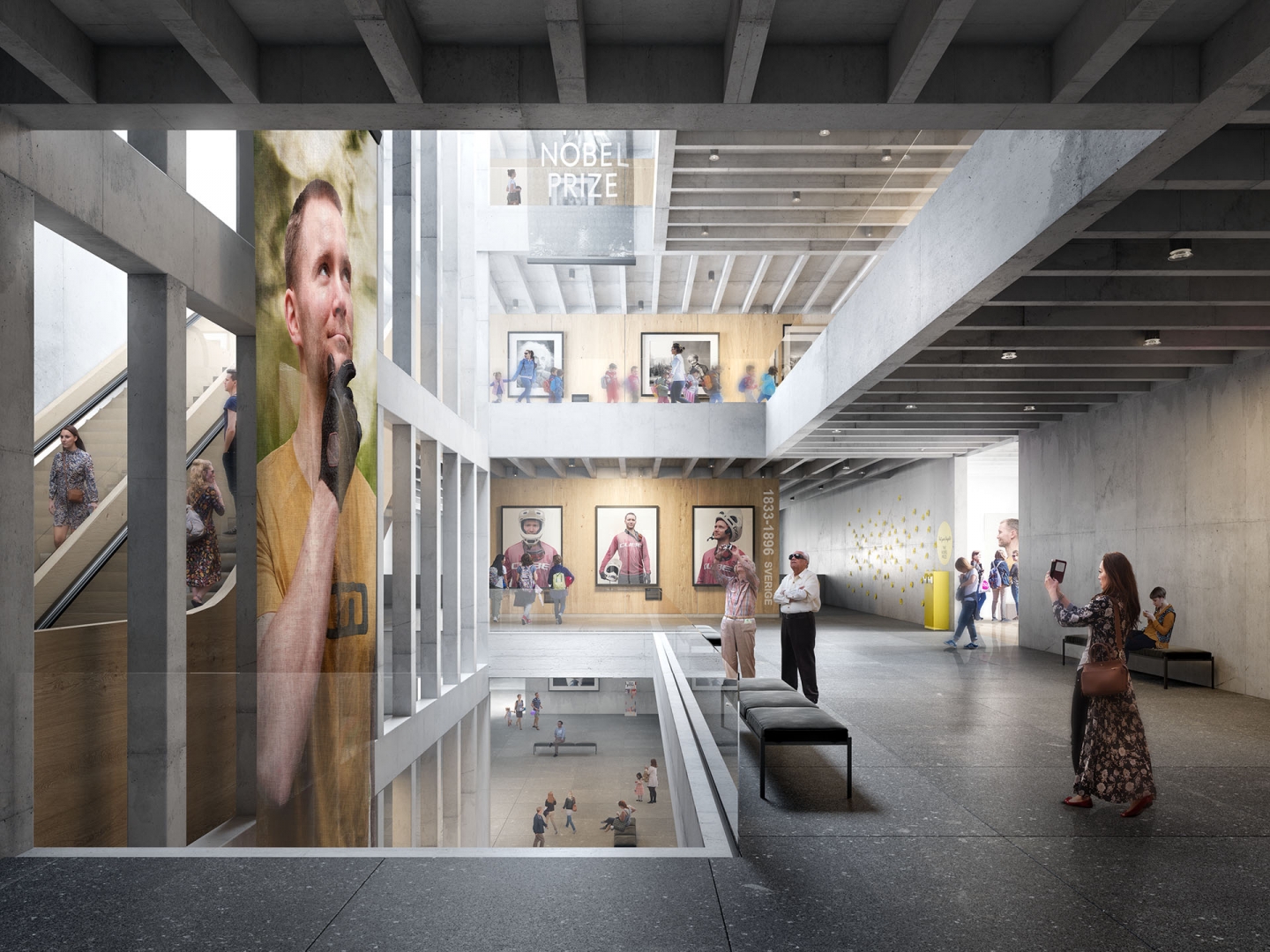 Jonas Karlsson could be creating the 3D effects for Nike's latest ad campaign, but instead he's visualizing architecture and impressive landmarks across the globe. The Visual Designer who's never been particularly interested in architecture. How did he end up at TMRW? Get to know the Swedish creative whose world it became to craft worlds.
Jonas was sure that he had never been there before. Still, there was something so familiar with the scenery. Looking out from the car window, he could see the country road running through a typical – some would say unremarkable – Swedish landscape, right outside a small city called Alingsås. Meadows sleeping in March with minus degrees creating a thin layer of ice crystals on the grass, and forest along the outskirts framing the fields. The Visual Designer was puzzled. That uncanny sensation of a déjà vu. And just as the track on the car radio switched to yet another popular hit, it struck him. He had in fact been there – on Google Maps! When researching for a development project that was in the works a few years back, he'd been at that exact same spot. And quite rightly, a billboard soon appears with his architectural render, proudly stating "coming soon" in Swedish: "Här kommer det att byggas kontor! TB-Gruppen – För ett levande samhälle". Jonas smiled. So few were the prominent visual features, but still he recognized the place. It was a feeling, and that's exactly what this Visual Designer loves to capture.

For Jonas Karlsson, one of our senior Designers at the Gothenburg office, creating visual universes has been a part of his life long before joining Tomorrow in 2016. What started off with computer games, creating avatars and exploring Photoshop during his teenage years, slowly led him on a path with Graphic Design and 3D as his main focus. The fascination with not only creating visual worlds of his own, but entering others; the richness in detail, conveying a feeling, building an atmosphere and recreating landscapes from scratch were at the center of his daydreams.
"I remember wanting to create the most ambitious sci-fi scene in 3D. I left my computer on for it to render and after three months of wheezing in my tiny student dorm, it had reached a staggering 30%. Needless to say, I gave up."

It was during his studies in Computer Graphics Design at Yrgo, a Higher Vocational Education, that Jonas first came across architectural visualizations. What instantly charmed him was the connection to the real world: in contrast to for example product images that had no or little bearing on reality, architectural visualizations had both the purpose of building a creative story as well as communicating a vision with the goal of one day becoming a reality. These aspects ignited a spark of interest in Jonas. A spark, which soon turned into an internship – fuelled by a passionate talk given by none other than Andreas Landgren, the CEO and founder of TMRW.
"Andreas was invited to Yrgo to share his learnings on architectural visualizations. I was taken by his hunger and ambition – both extraordinary. So when he said that TMRW was looking for Visual Designers with the drive to become the very best in the industry, it was a challenge that I simply couldn't resist: Could I make the cut?"

Six years and numerous projects later, Jonas has gone from texturing 3D models and creating images of mainly residential buildings to visualizing outstanding architecture in every corner of the world – even in cities that are yet to be built. Though much has changed since this extremely diligent Visual Designer joined our team, his aim remains the same: to successfully capture a vision and see it being realized – just as in the case of the development project he drove past that day in March. That, together with the goal of always making the viewer feel something:
"Be it extracting the emotion of skating down the hills in San Francisco in an amber, afternoon light or simply evoking the sense of stepping into a grand space with 12 metres in ceiling height. If you can't feel it, you won't be touched. And if you're not touched, you won't buy into the vision – simple as that."
From exploring visual universes at the age of eleven to creating them himself, Jonas forges his own creative path. To our Design Studio, he's brought rare traits that cannot be learned. Among them are heart, conscience and sincerity. He is a man of few words, but his visualizations speak for themselves – they are a testament to his tenacity and focus, his grit and compassion.
And on that note: whether you need to be crazy about architecture to utterly love working in the field of ArchViz? The expression on Jonas Karlsson's face tells it all: "no, not at all".
Let's cut to the chase:
Jonas in 33 seconds
Joined TMRW in 2016 as a trainee and continued on to work as a Visual Designer, specializing in 3D

Favourite part of the production process: Working with materials and texturing realistic 3D models – when you have a physical reference and you manage to successfully simulate the surface texture and appearance

Clients include: NBBJ, Gensler, Foster + Partners, KPF, SOM, Bosa

Dream project: As a fan of Jack London, I'd love to visualize a project in a majestic mountain landscape – Yellowstone, Idaho would definitely be a dream come true!

When not crunching pixels, this avid mountain biker escapes the hustle and bustle in the city and is most likely found in the woods outside of Gothenburg