If you're about to visualize a project for the first time, then wow, you're in for a treat! But even if you've been around for years, it's never too late to become a wiser buyer. Here's our best advice based on learnings from 6000 projects. To help you get a striking result — and totally enjoy the process:
But before we dig into this short but surprisingly effective list of things to mind when you're about to visualize your project, there's something worth mentioning:
Realistic architectural renders (like the ones we craft here at TMRW) are designed carefully — layer by layer. These days, an advanced render can contain hundreds and hundreds of layers. And since each layer is custom-made in relation to the others, we must plan every step of the image-making process very carefully from the start.
However, while our work process has stood the test of some of the world's most complex visualization projects, there are a few tricky situations that (at least from our side) are impossible to foresee.
"The presumably most effective insurance against late feedback is to arrange a pre-meeting where you gather everyone who expects to have a say."
One of the most common issues is that additional people on our client's side show up late in the work process, requesting we change elementary parts of the image like the perspective, composition or central elements that all other layers are designed around. Changes that, worst case, means we have to start the image-making process all over again.
However, since you're about to learn how to easily prevent late errors like this: you, your time plan and budget are perfectly safe. It's time to find out how to get the most out of your investment and order high-end renders like a pro:
1. Gather your crew (before it's too late)
So, redoing hard work is obviously not a part of anyone's original plan. And delays are almost always due to late feedback. So how can you minimize the risk of colleagues turning up in the eleventh hour with requests that should have come at checkpoint one or two?
Well, the most effective insurance against late feedback is arranging a pre-meeting before the start-up meeting with the rendering team. An internal meet-up dedicated to the visualization project where you gather everyone who expects to have a say throughout the process. Including various architects, developers, marketers, economy people, investors, and so on.
"The more info you can squeeze out from your dear colleagues, the better the brief for the rendering team will be. This means they can set a full-proof plan right away and save valuable time for the yummy details later."
The core purpose of the pre-meeting is to decide when each person should take part (and not), the purpose of the renders, what problems you want them to solve and for whom. You should also discuss what expectations you have of the rendering team, from brief to final delivery.
Additionally, the pre-meeting will be the perfect opportunity for you to collect references for the brief — so make sure your colleagues come loaded with goodies.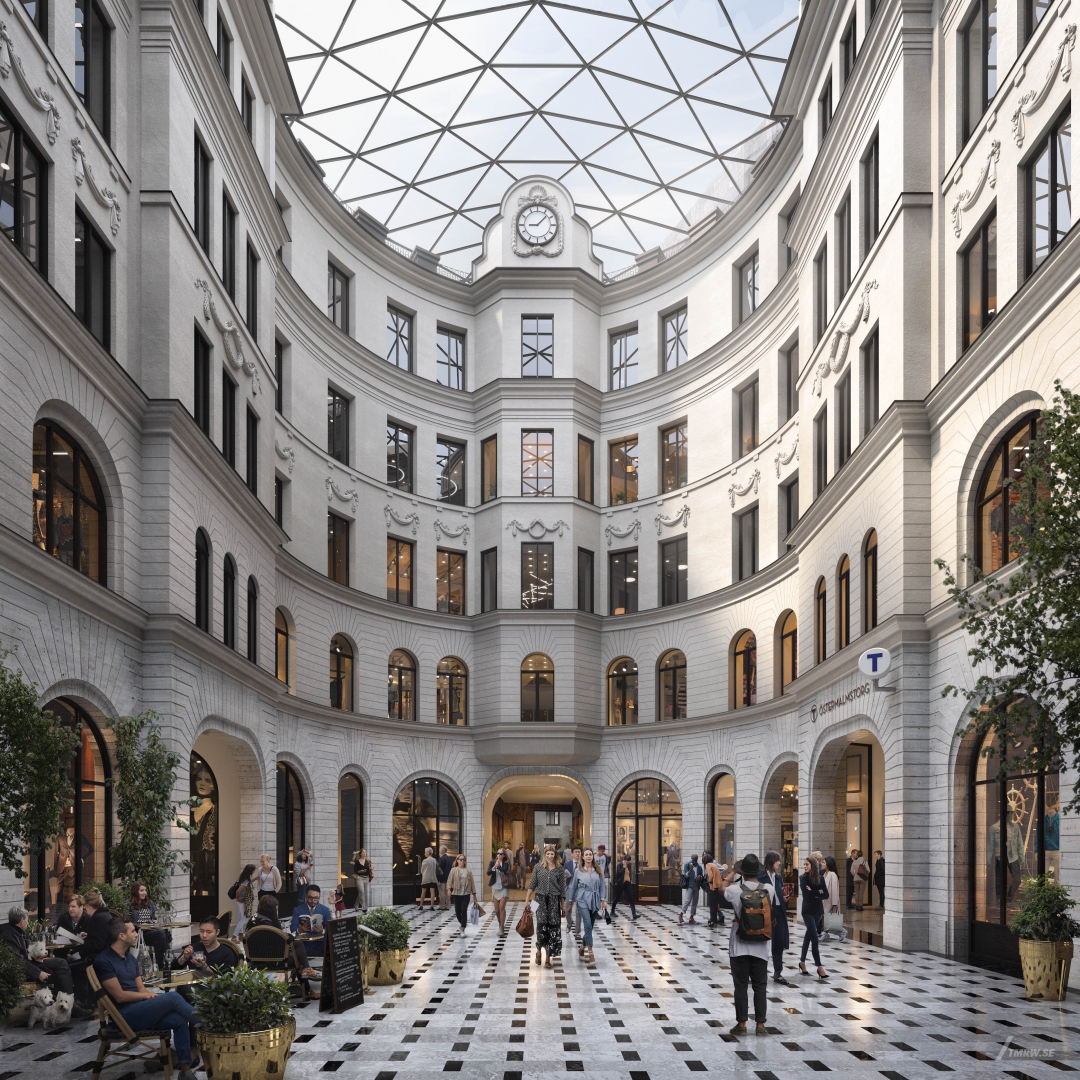 2. Don't hold back on info
So, you've gathered your crew and ensured everyone is on the same page. This will minimize the risk of people turning up with late feedback causing headaches you (or your rendering team) don't deserve. Well done! The next step is to lay the foundation for the brief by collecting information. And believe us when we say: this is not the time to hold back.
Assume that everything that could or should affect the design of the renders, even in the slightest way, belongs in the brief. The more detailed your info is, the less digging the rendering team will need to do to get the whole picture, which means that they can begin crafting your images right away. And save valuable time for image perfection and additional requests in the end.
"The start-up meeting is the most important one during the entire process. It's where the course of the overall project is set, so be ready to answer lots of questions."
Moreover, with a full-covered brief from the start, there will less emails jumping back and forth throughout the work process.
And remember: Send the brief to the rendering team at least one week before your start-up meeting. That way, we'll have time to think it through properly and discuss all the essential inquiries forehand. And allow our artists to put all their time, skill and care where it belongs: into the perfection of your renders.
Examples of details to include in the brief (email us for the whole list):
Floor plans and functions
RCP plans (light placement)
Materiality specs
Landscape model
List of all specific greenery
Site photos
References
Furniture package and mood boards
3. Don't rush the beginning
It's heating up — big time. Your fully loaded brief landed perfectly in our inbox in good time before the start-up meeting. Since then, your rendering team has meticulously dissected, analyzed and discussed it to the tiniest detail. So what's next? Well, it's time for start-up, and this is when it gets exciting.
"Frankly speaking: The start-up meeting is not the meeting you want to rush through or enter unprepared."
The start-up meeting is the most important one during the entire image-making process. It's where the course of the overall project is set, so be ready to answer tons of questions. Frankly speaking: this is not the meeting you want to rush through or enter unprepared. However, if you do, we can almost promise you it will cost you and your team unnecessary time, work and problems later.
Moreover, the start-up is also the perfect meeting to bring your colleagues. At least the ones you expect to have a lot of opinions, or those in charge of the final result. With the most influential people present, you ensure critical information don't fall out and save details from getting lost in translation.
Examples of subjects we'll discuss (email us for the whole list):
Project character (masterplan, competition etc)?
Target audience?
Project keywords?
Expectations on TMRW?
Number of images / Function per image?
Suggested views?
Haze / atmosphere?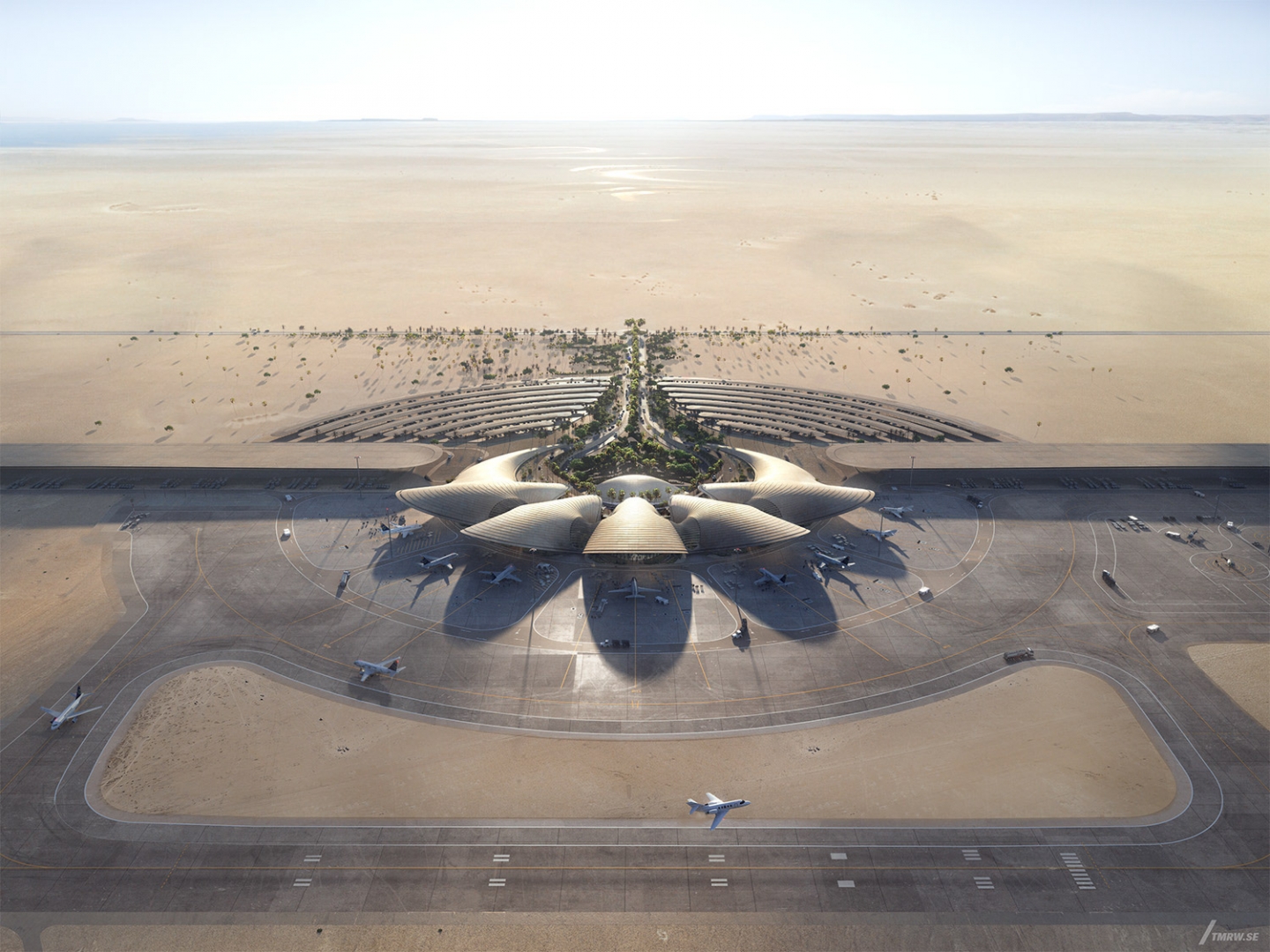 4. Ask us everything (and we do mean everything)
This tip might sound evident to you. Still, asking lots of questions throughout the work process is one of the things that usually separates our most experienced buyers from the newbies. Why? Because questions are unbeatable weapons against misunderstandings. And misunderstandings are the nemesis of flow, peace of mind, your budget and — when you think about it — about all the things we've ever cared for.
Whether it concerns the work process, insights from other projects, the visualization craft or the technology behind it: Speaking your mind freely will make the work process smoother and more enjoyable for everyone involved. And as a bonus, you'll give the rendering team a chance to discuss their passion.
With other words: Regardless if you're ordering high-end renders for the first time in your life or the hundred, let your questions flow. We most definitely will.
5. Ask for more
To wrap this post up: At TMRW, we didn't collect some of the world's best visual designers, animators, retouchers, software developers, innovators and real-time specialists for nothing. Our oldest clients know it, and you should too: The expertise below our roof is yours whenever you need it. And what's more: it doesn't have to cost you a cent.
Whenever you have a marketing idea you'd like our opinion of, need guidance on taking your visual experience to the next level, or could use a customized presentation with one particular stakeholder in mind: let us know. The earlier you share your needs, the likelier we can include these services without additional costs in the time plan.
Because for the last time (at least in this post): At the beginning of a high-end visualization project: almost everything is possible. That's our special treat for clients who come well-prepared.
Good ideas deserve outstanding visualizations