Max Rymsha came from Kyiv to Stockholm with basic English skills. Today, he's a Design Director handling some of the world's biggest archviz projects. But can one render truly change the course of a life? Most definitely, if you ask Max. Here's why.
His eyes gaze into the lazy afternoon Stockholm sky. The view from Max Rymsha's window stretches over the heart of the Swedish capital — revealing a patchwork of colored rooftops. Façades quite different from the ones back in his hometown in Koziatyn, roughly 150 kilometers west of Kyiv.
But it's not the contrast in architecture — nor in the history of these two countries — this post is about. It's the story of a young, ardent architect who became a storyteller and creative leader at TMRW. It's the story of Max Rymsha.
A one-team mentality in good and bad
"In the beginning, design was everything. I used to work on my own, do things my way. But soon, I began to understand the importance of soft skills in this business. And luckily, I got to trim my communication skills in each project, every day, right there on the battlefield. So it's been the best school for me."
But even though Max's TMRW journey seems to have changed him quite a bit, his biggest motivation remains; the opportunity to work with the world's biggest architecture companies and projects. Not only to see how they design but to co-create together as one big team.
"At TMRW, we usually work very closely with our clients. It's almost like we're on the same team, and often we get to know each other personally. In that sense, we're not the traditional B2B company. And I really like this approach, even if it means sharing more of their daily stresses and struggles."
Max's all-time favorite projects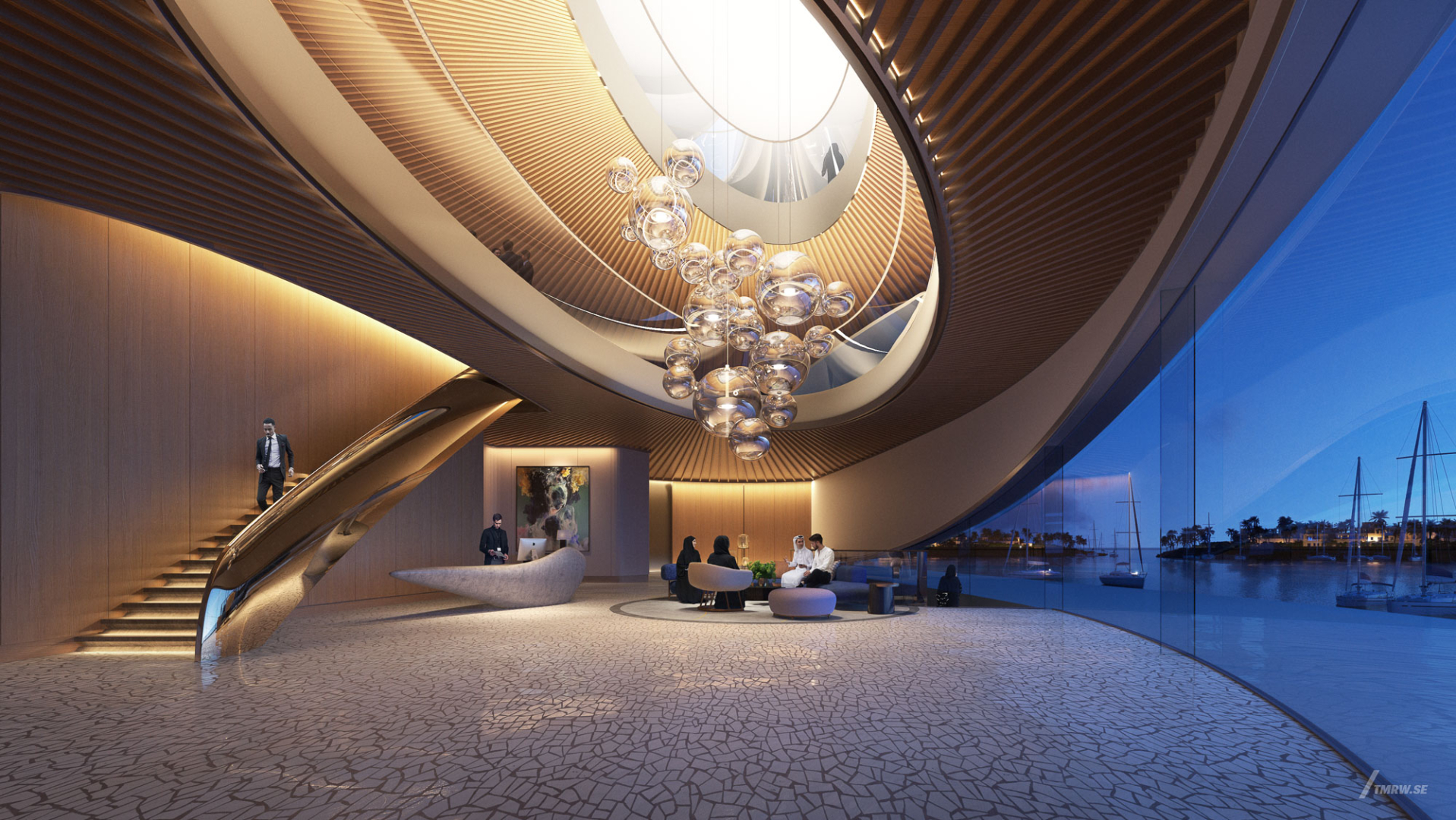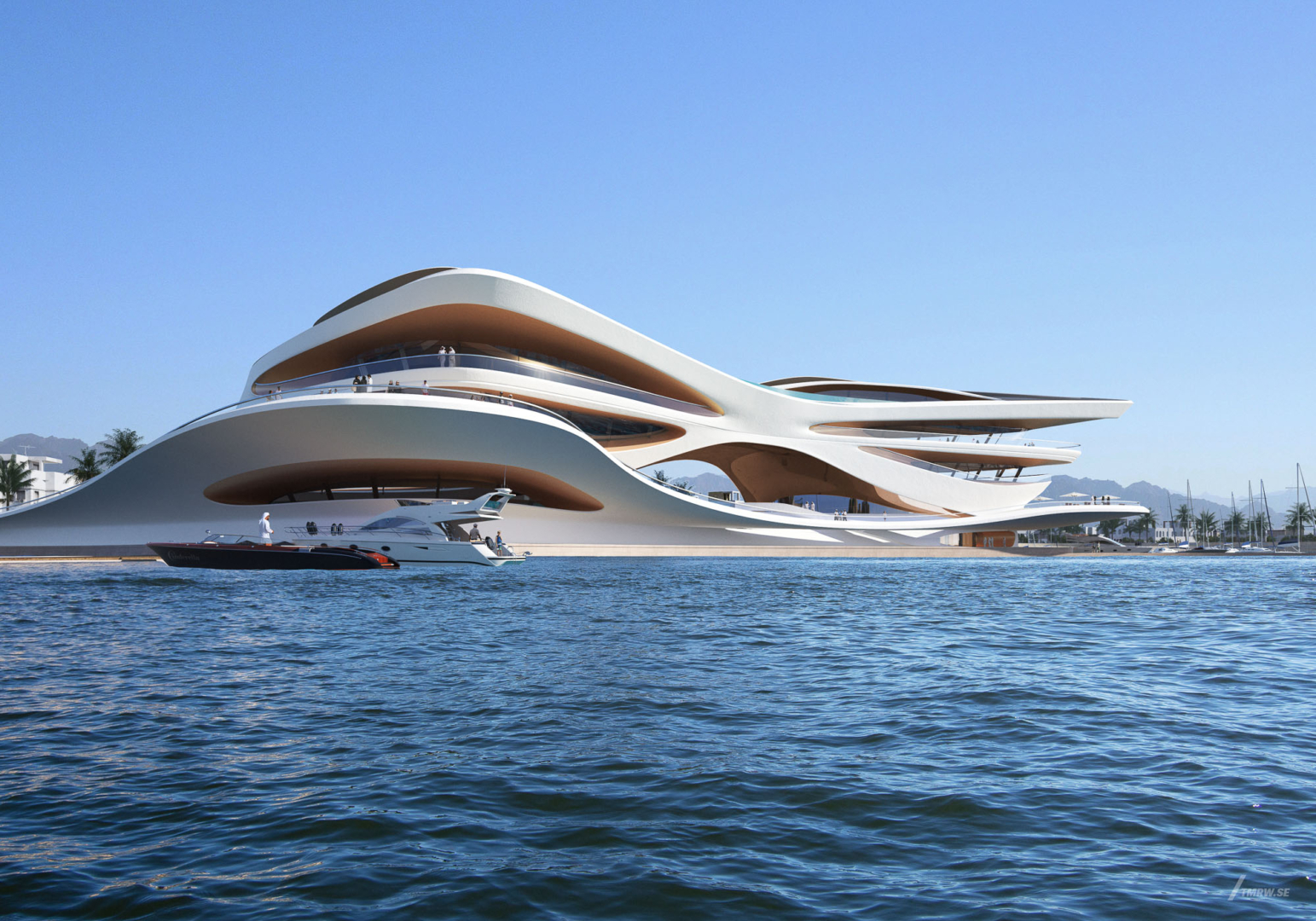 From Manhattan to the Middle East
Moreover, the choice of working at a visualization studio like TMRW has a significant advantage — or privilege, as Max puts it. The diversity. While projects can have a time span of years at an architecture firm, Max gets to dive into new projects every month.
"Today, I can work on a project in Manhattan with Foster, and later the same week finish a render for a project in the Middle East. There are so many cool projects being built around the world at the moment!"
For a newly graduated architect, to play a part in realizing projects like the Google Headquarters or World Trade Center 2 might sound like a dream coming true. And to Max, it most definitely is, even though his career began as a mere coincidence.
Max's story at TMRW began with a post in his Facebook feed announcing the winner of an ArchViz competition, the TMRW Challenge, back in 2018.
Max's personal projects
From a tourist shelter in Norway to a library in Kenya — and a city on Mars.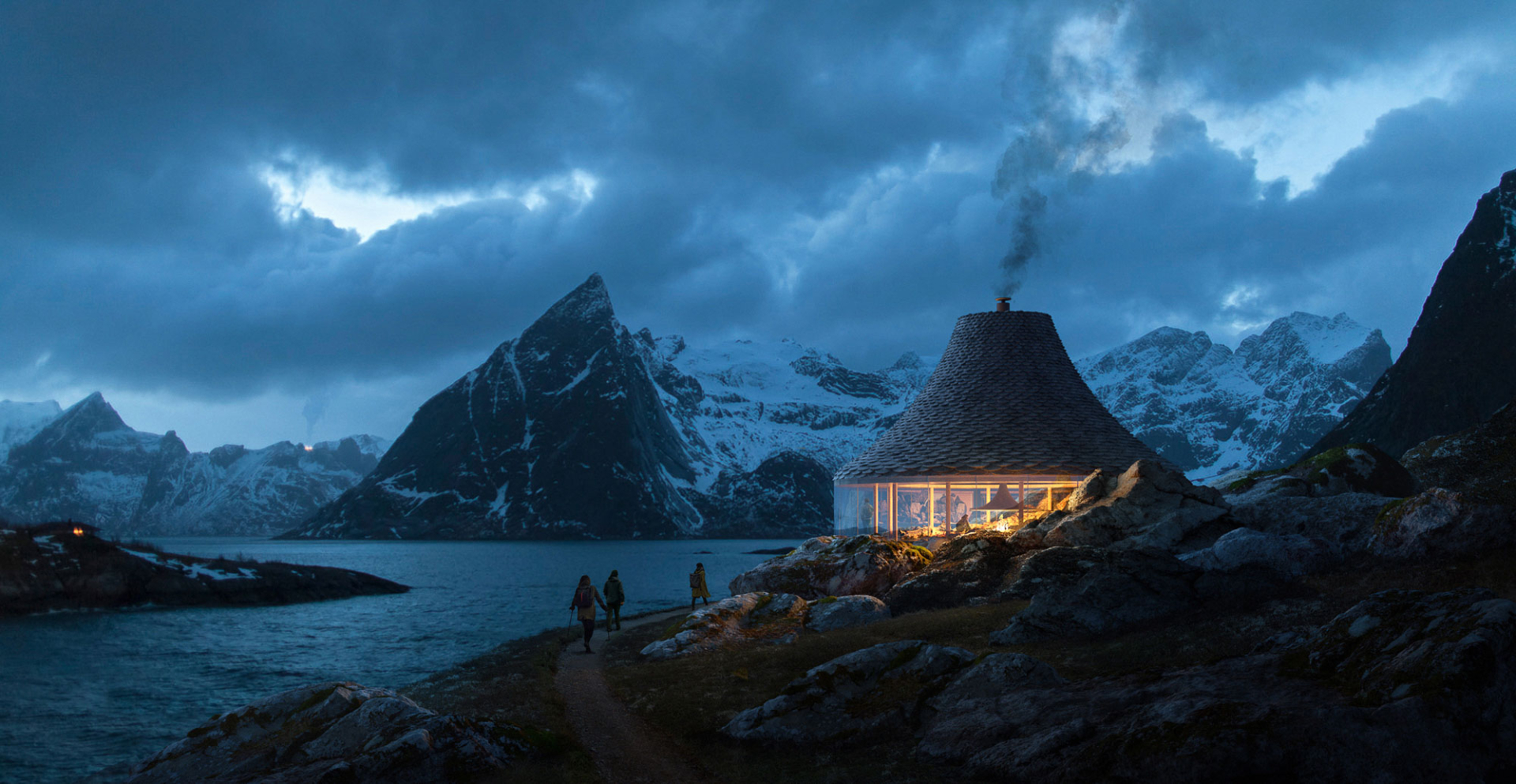 The competition that made all the difference
Up until then, Max had never heard of TMRW. Instead, the name that instantly caught his attention was that year's winner Nazarii Derkach, who used to study Architecture together with Max at Lviv Polytechnic University.
And though he was fond of Scandinavian design, Max placed TMRW in a mental tab next to the giants he had been following for years: Tham & Videgård, BIG and Dorte Mandrup.
Maybe he should enter the competition next year as a fun learning experience, he thought to himself. As a chance to improve his visualization skills. That was where he set the bar in 2017; Max smiles as he brings this memory to mind. You won't believe where it took him.
Showing a city without makeup
What do you see when you walk down the street? Perhaps you pay attention to the people, or maybe you note the shops you pass by? Presumably, most architects see the world with a different lens — registering form, function, angles and materials.
But what made Max Rymsha and his entry for TMRW Challenge stand out from the crowd in 2018 was more than that. It was the life beyond the architecture he was to visualize: The Royal Institute of Technology in Stockholm, KTH.
"I accidentally came across a photograph of KTH under construction and realized that the incompleteness had its own charm. As I see it, buildings are more than the final product — it often takes years to get there, and during that time, they become a part of our city. With the huge cranes and scaffolds, I wanted to capture Stockholm without its makeup and show the beauty in the construction itself."
Instead of showcasing the finished Royal Institute of Technology in the most favorable lighting, Max took the viewer directly to an ordinary, brisk Tuesday morning — one where you can almost hear the sounds of the development. If you look closely, you'll see the joyful dog running to his master and the construction workers starting their day.
Not only was this concept unheard-of, but the level of creativity made a strong impression on the jury. This was a distinguished artist in the making — one with a nonconformist outlook and a sense for stories. If the entry earned him credit? That, and a first prize and a spot in the TMRW team. Talk about a learning experience.
Clearly, in some professions, you can have the cake and eat it too. One thing is certain: if you're looking for a place where you'll grow, you're guaranteed to do so here. Especially if you share the perceptive mindset that this man has. A gaze not limited to what is but what has been and could become.
Let's cut to the chase:
Max in 24 seconds
Joined TMRW in August 2018
Favorite project: Two World Trade Center and Lusail Towers
A serious space fan: One of the winners in the year-long Mars Home Planet Rendering Challenge announced by HP. Among 87 000 entries envisioning what a Mars colony may look like, his concept "Between the Red Mountains" convinced the jury.
How to win him over? With a game of chess. Or by dropping the most dashing Scandinavian up-and-coming Designer names.